Fall is my favorite season. Between the astounding colors and cool air it feels like a chapter ending and change in the air.
This has been a strange year – the xc racing burnout that typically arrives in late August hit extra early in mid June, with stifling humidity and unusually high temperatures. Add to that burnout the declining vitality of my parents, their impenetrable façade of strength and energy crumbling away as their mortality races towards them. Any free time I might have between freelance work hours gets gobbled up by thankless hours upon hours of planning, teaching & coaching the Essex Offroad MTB Team, which underwent significant growth. Just when I get fed up with spreading my time too thin, I experience a rare, touching moment of appreciation or an over-heard comment that illuminates a positive impact and strikes me so deeply it feeds the next few hundred volunteer hours and the desire to spread the stoke of more women on bikes. Then there's the aging of my 2 children, my oldest already in high school – I have a strong compulsion to spend as much time as they'll put up with before they head out to make their own way in the world. All of these issues are pulling me in different directions.
So it makes sense that the enduro scene has pulled me in and away from xc racing.
The enduro discipline has all the fun of racing, hanging with friends and riding technical trails at mach speed without the pain and misery of redlining every climb relentlessly for 1.5-2 hours. It's a welcome change of pace that has a much higher happiness to misery ratio.
With enduro races less frequent than xc events, I have more weekends free to visit my parents and irritate my kids with 'family' activities. Seems like a win-win all around, so it makes sense that I've decided on a Juliana Maverick for my 2020 racing endeavors!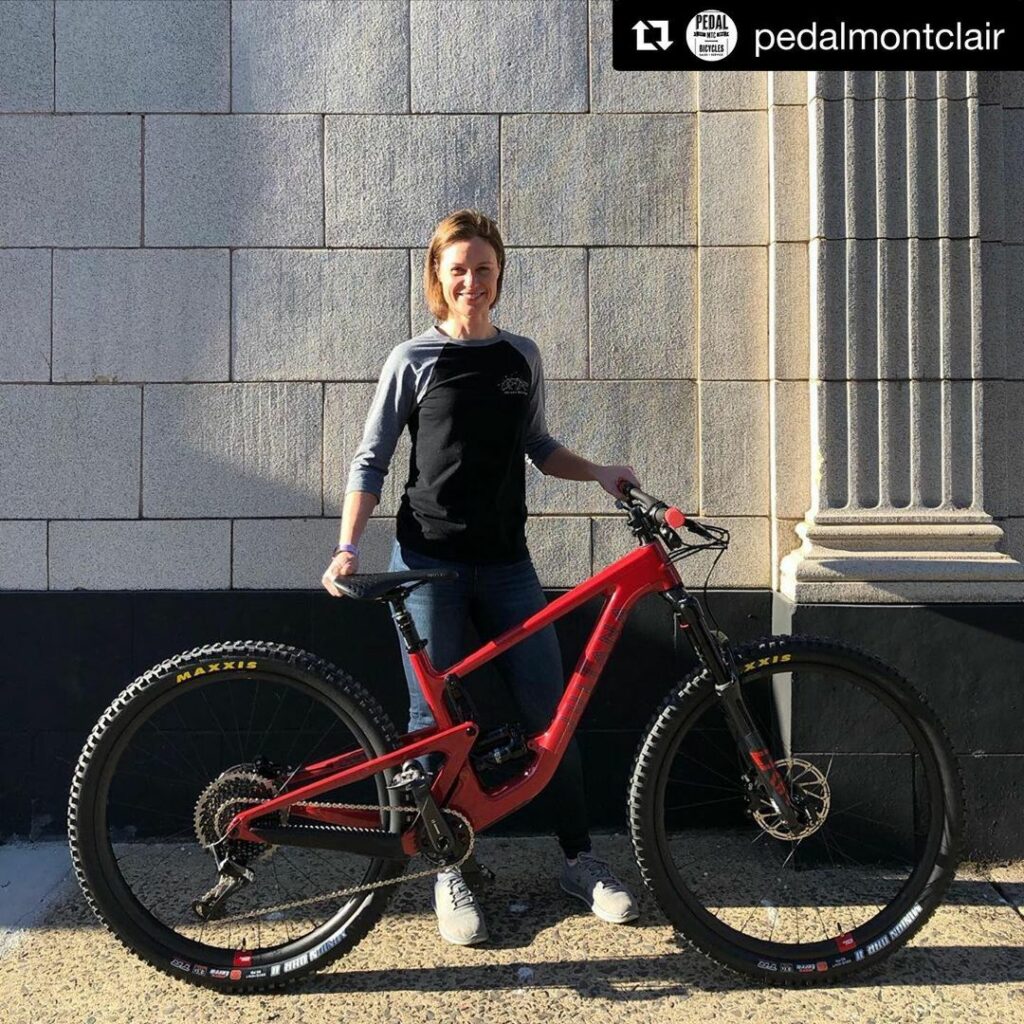 2019 Highlights in Photo Format:
2019 Race Results:
NJ State Cross County Champion – Pro Women
H2H Series Cross Country Champion – Pro Women
2019 Cross Country
1st – Ringwood Rumble, NJ
1st – Stewart PI Mousetrap, NJ
2nd – Point Peter Pounder, NY
3rd – Lewis Morris, NJ
4th – Mayhem, NJ
2019 Enduro
1st – MASS Enduro #8 – Glen Park, NJ
2nd – MASS Enduro #2 – Glen Park, NJ
4th – Maxxis ESC Specialized Enduro #10