Across the United States, there are 31 National Interscholastic Cycling Association (NICA) leagues striving to reach a more balanced male to female participation rate. In our own State of New Jersey, we are at a dismal 17%.
I am on a personal mission to change that number, starting with my own NICA team – Essex & Verona Offroad. Last season I set a goal to double our girls squad. There was zero change.
If at first you don't succeed, try, try again
As disappointing as that was, it did inspire me to take a look at things from a different angle. In the role of Social Media Coordinator for the New Jersey NICA League, I promote the image of the league. What I had been doing was representing our league, AS IT IS NOW. That means I was promoting an image of our league where girls are marginalized.
You can't ignore the facts
Check out these screenshot from our league IG account during the 2018 – 2019 season, I've outlined the pictures of girls in purple:
It's pretty consistent that at best only 2 of the 9 images on any given scroll are clearly girls – students or coaches. There are females in the group shots, but they are very difficult to discern.
I also took a look at some of our league and team collateral – and low and behold, the amount of images clearly representing girls was consistent or below our current 17%.
What message do girls and parents perceive when the brochures, flyers, annual reports & social media feeds are flooded with pictures of boys, and every practice is also dominated by boys?
Our league director overhead one prospective female athlete, who clearly enjoyed mountain biking, say she didn't want to join her local team because she didn't want to be the only girl.
Stop looking at where we are, and focus on where we want to go
I've learned I need to represent the league AS WE WANT IT TO BE – you know, if you build it they will come… or fake it 'till you make it.
Our target audience here is at a turbulent stage of life – 12 – 18 years old. Most girls are in a heightened state of self-consciousness due to the state of their physical, emotional and social development.
It takes a special kind of girl to feel completely at home as the only female, surrounded by boys and men, out in the middle of the woods. Are there girls who are comfortable in this situation – you bet. Is it a majority? No way. For those that are more guarded, the following subtle changes may help them feel welcomed and excited about mountain biking.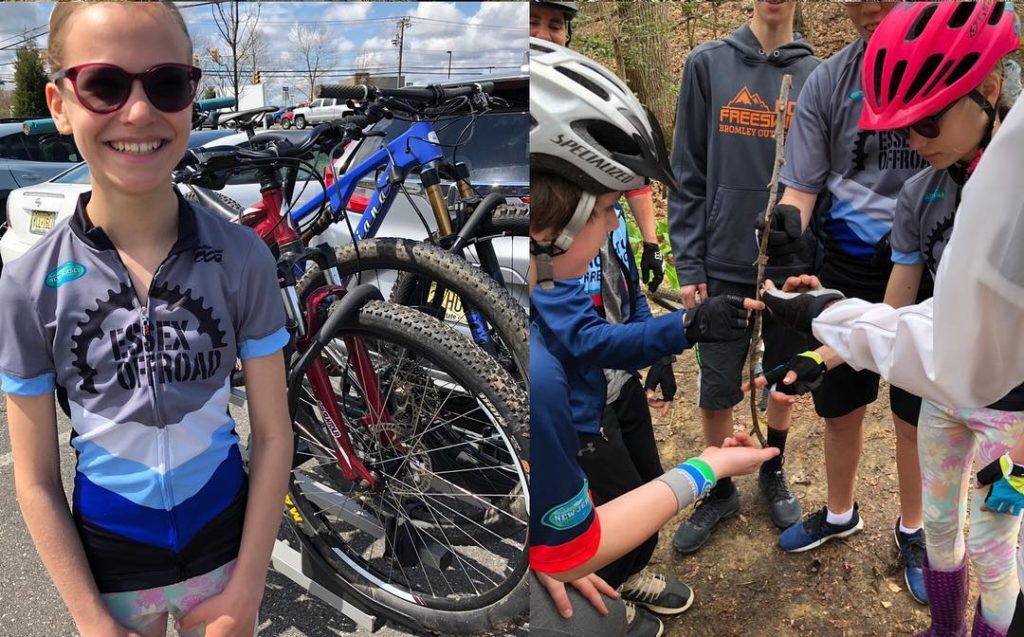 How do we say, "Girls, You Are Welcome Here & You're Going to Have Fun!" ?
Here's some food for thought – ask yourself the following questions:
Does your media features girls as much as boys?
Do you use this phrase: "Now recruiting boys & girls in 6-12th grade…" Why is "girls" always listed 2nd? Can you swap that around so it's "…recruiting girls & boys…" ?
If your team has fan clothing, do you offer women's and girl's cuts, styles or products?
Do you regularly ask your female coaches and female students for feedback & ideas?
Have your asked your male students if they have sisters or cousins they can invite to a "Try It Out" event or practice?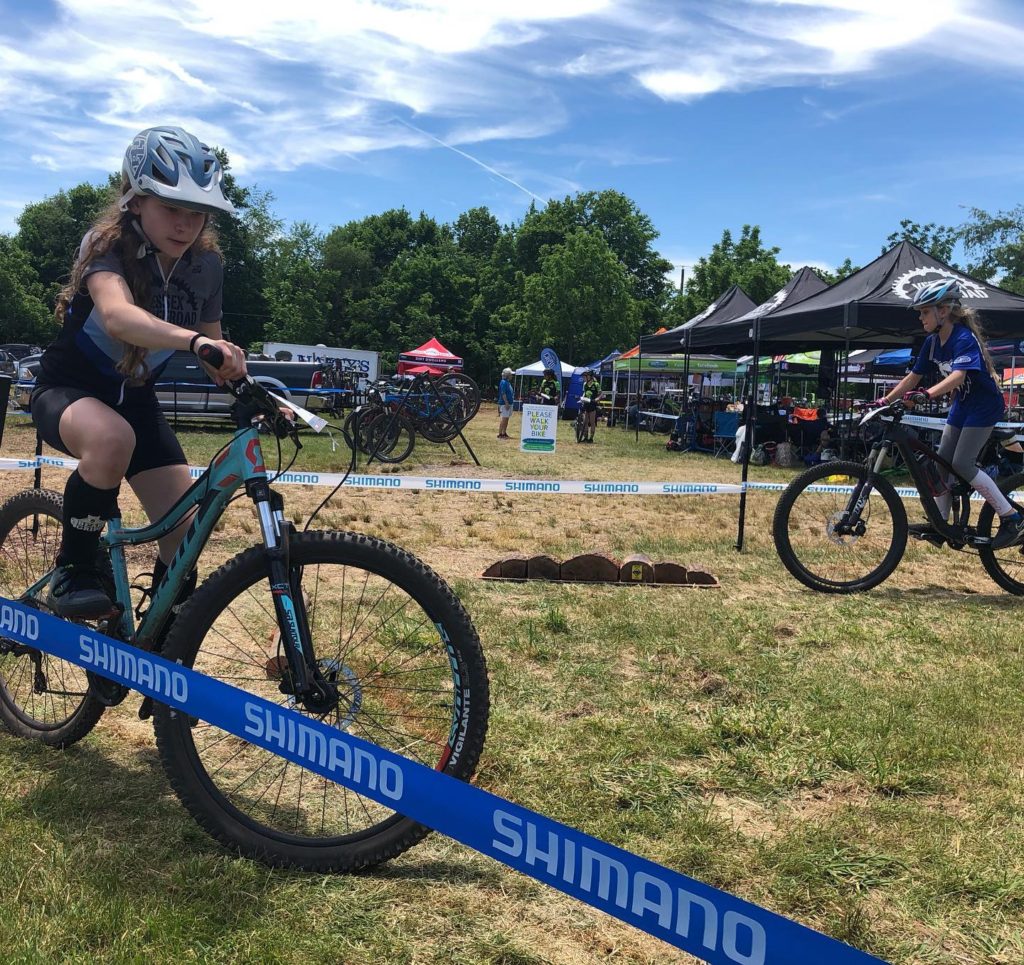 Fingers Crossed
Will these suggestions make any difference? I don't know. I certainly hope these changes will be adopted by the mountain biking community to create an inviting and encouraging environment for young women.
Comment your ideas below because this is how change is made!