The slew of Nor'easters this past March has been a real downer for my race schedule. All four of the Cross Country & Short Track races I had planned to ease back into the racing mindset have all been cancelled.
The silver lining is that I have been able to spend more quality time with my family. I've had more time to focus on diet/nutrition & interval workouts & high effort training. In fact, I've achieved a number of personal training PR's this month. On the nutrition front, I've been playing around with the Paleo Leap meal planner and found a new favorite salad recipe (included below).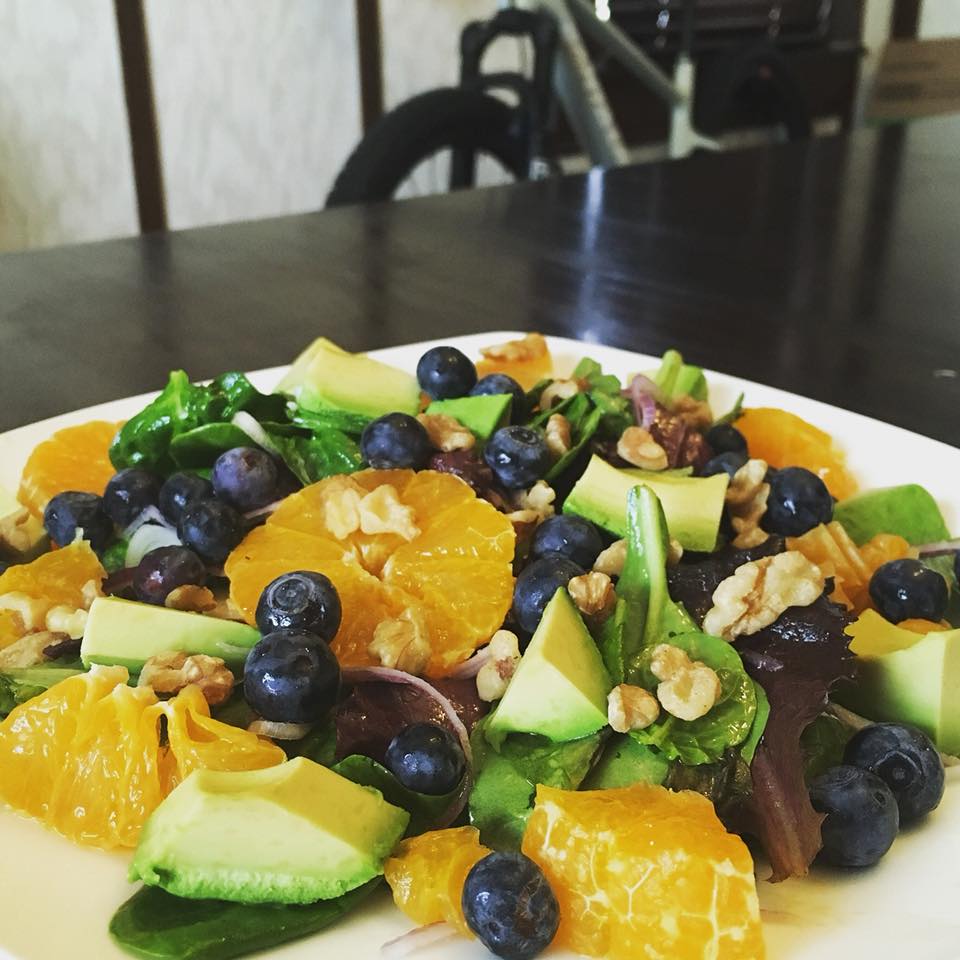 My high school mtb team, Essex Offroad, has also been suffering with limited trail time. But we were fortunate enough to gain access to a giant parking lot (Thank you Metal Cutting Corp!) and we've held a few skills sessions in that space.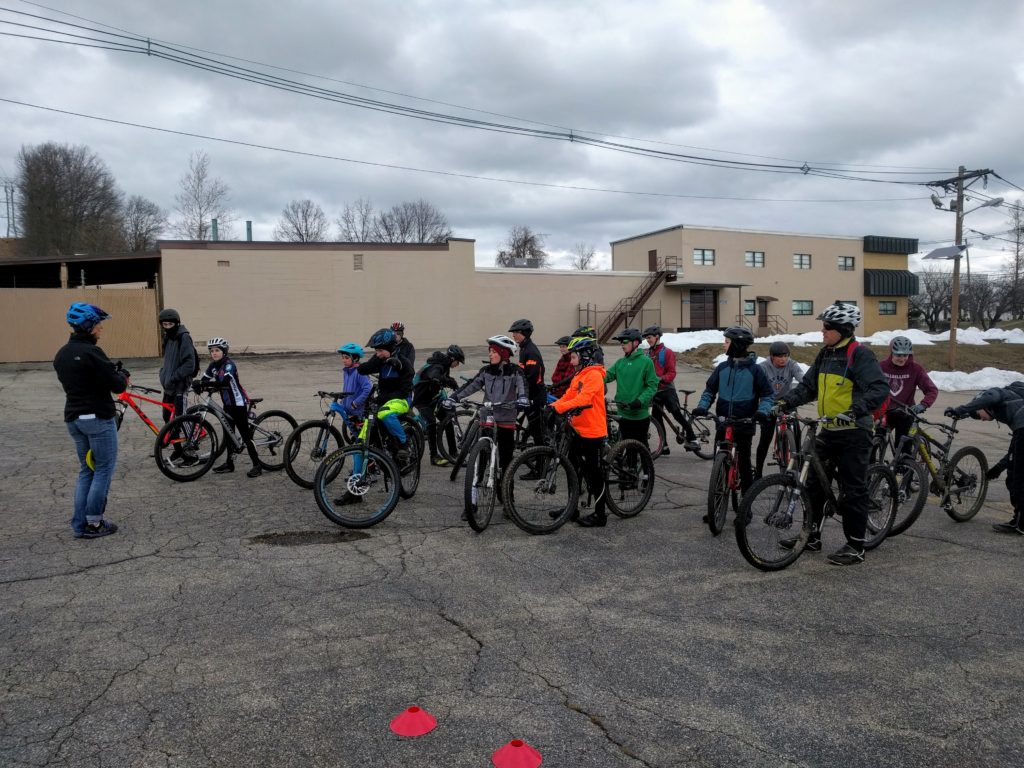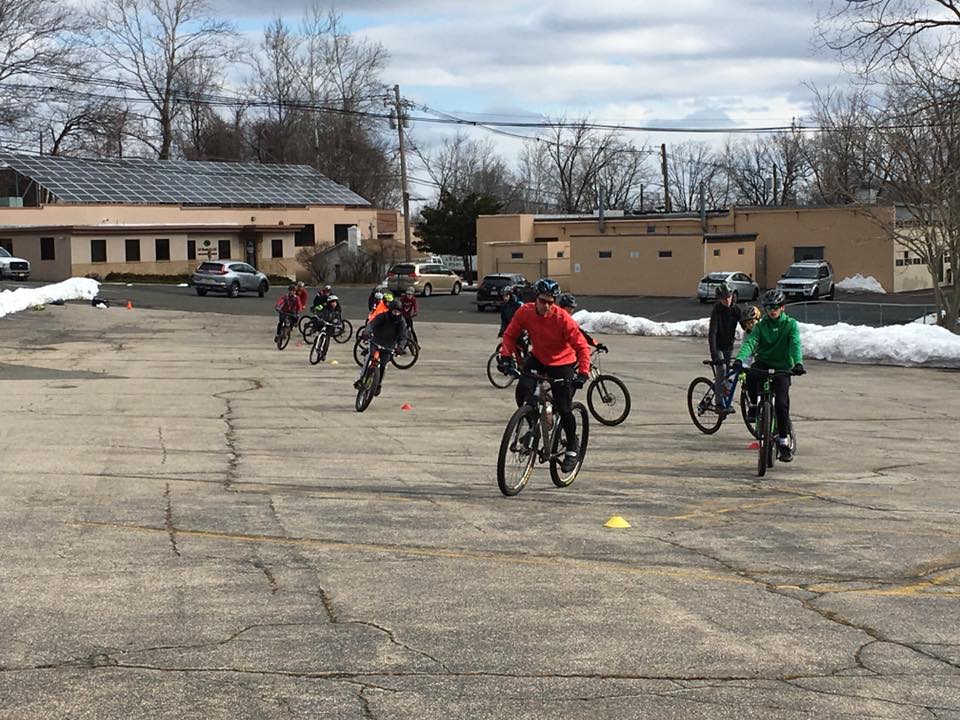 The other shining moment of March was the arrival of my 2018 race whip – a Santa Cruz Highball! A big thank you to Pedal Montclair, Juliana Bicycles & Santa Cruz bicycles for setting me up this year. Their ongoing support has been amazing & inspiring.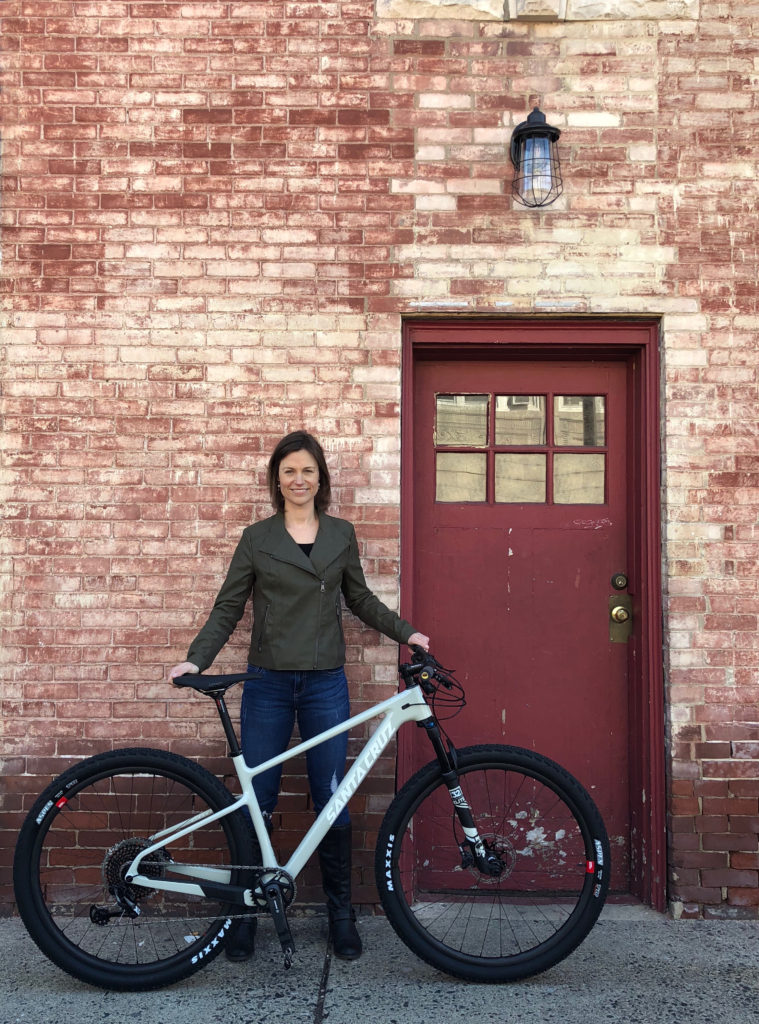 It's a bit torturous to have such a beautiful weapon in my grasp and have no trails to ride it on! I decided to go with a hardtail this year to accommodate some of the less technical race courses I encounter through the season. And with my Juliana Joplin to attack the rocky, East Coast race courses, I'm perfectly equipped to handle everything on my schedule.
With that in mind, I'm insanely excited to see how the Bonelli Park US Cup race & the Sea Otter races go. Wish me luck!
Blueberry & Orange Salad
(adapted from PaleoLeap.com)
Ingredients:
baby spinach
fresh blueberries
2 oranges, peeled and sliced
1 avocado, pitted and diced
1/4 red onion, sliced thinly
Walnuts
Dressing:
1/4 cup extra-virgin olive oil
1 tbsp. fresh lemon juice
3 tbsp. fresh orange juice
Juice of 1 lime
Sea salt and freshly ground black pepper
Put all the ingredients on a plate or in a bowl. Whisk together the dressing ingredients. Pour dressing over salad.