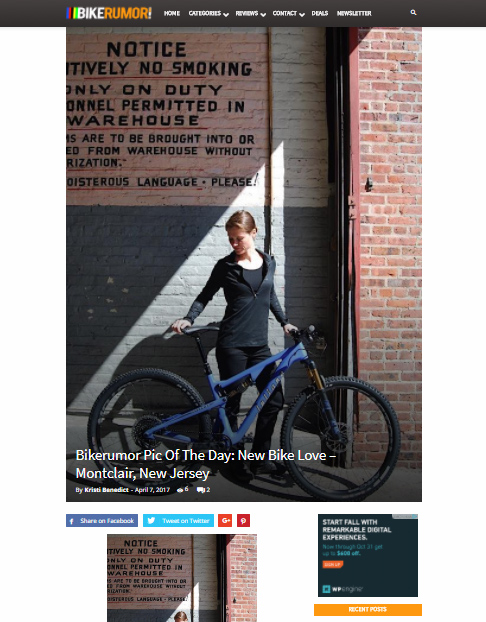 New Sponsors!
Very excited to announce some new sponsors for 2017!
I'll be riding this gorgeous Carbon Cc Julian Joplin with the XX Eagle Drivetrain! Dang this baby can descend!
I'm also excited to announce sponsorship from Pedal Montclair!
And this awesome pic made it onto www.bikerumor.com!
Racing
Short Track MTBNJ
So far this month I've been racing the MTBNJ.com Short track series. Very proud to take a podium spot in the men's field at the final race. 😉

H2H Series – March Mayhem
First xc race is always a shock to the system. Tough one! Check out the full race recap here.
Coaching
Essex Offroad
The middle & high school mtb team for Essex County has been holding weekly indoor spins session at Architect Studios  and longer weekend practices. Keeping me really busy – generating game ideas, skill drills and keeping short attention spans engaged.  Here's a little press about the team.
Skills Coaching
Been having fun with private skills sessions. Tip – focus on just 1 skill each time you ride and drill it into your muscle memory!
NJ GIRLS ROCK!
Hit the trails with the NJ GIRLS ROCK group. Love encouraging more girls to ride bikes!
Training
Lots of hills, intervals and high intensity training. Looking to conquer the Sea Otter Road Climb.