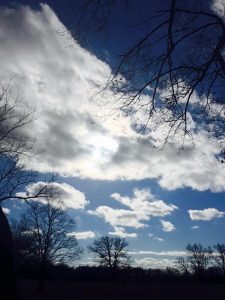 It's been cold, rainy and gray for days.
Today coach had a leg & core strength training workout lined up. Goal was to completely trash the legs – which I did. As I lay on the floor, an intense beam of sunlight blinding my eyes, I mustered up a bit of motivation, wobbled my way into cold weather riding gear and headed out for some time to myself.
Between kids, work, volunteer projects and training, my life typically has a steady undercurrent of 'rush'. The last 6 weeks I've been running overcapacity, throw in a death in the family, illnesses (my kids) and a rapidly approaching race season, of which I'm no where near prepared for, and there is potential for early season burn out.
So when the notion to go ride for the pure joy of it strikes, I have to bite.
Reconnecting with the love of riding, for the pure joy of it, its the antidote to burn-out, with the added benefits of clearing my head, brightening my mood and widening my perspective.
Aren't bicycles amazing?