I know my legs are still fried from the Stewart 45. I know that I'm mentally and physically in need of recovery time after the final peak of the my season in Boston. I know this, I do, but I just can't help racing the summer scramble – this course is just too fun to pass up. So, off season can start tomorrow. 🙂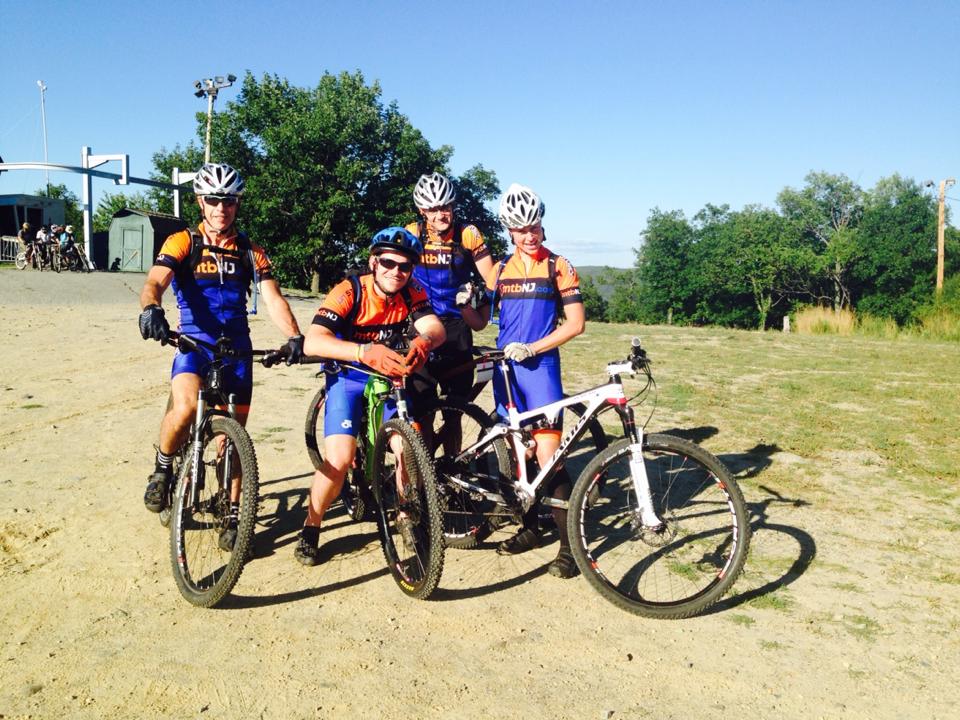 Pre-ride with the MTBNJ boys.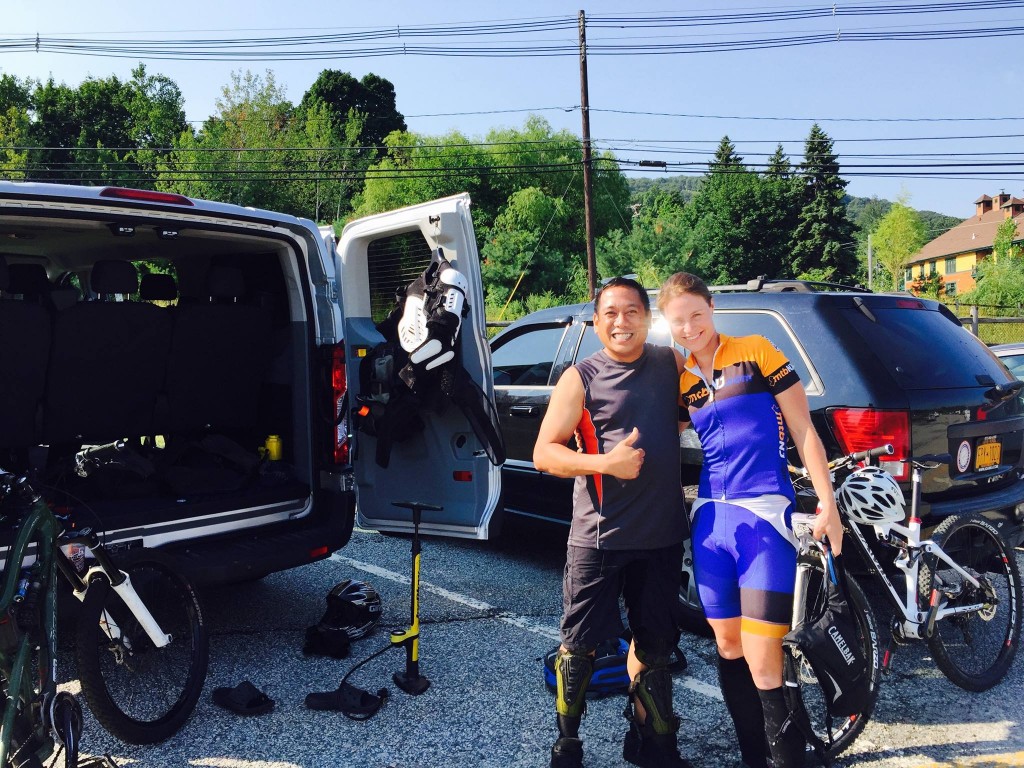 This nice fellow let me borrow his pump. Thanks for helping me out!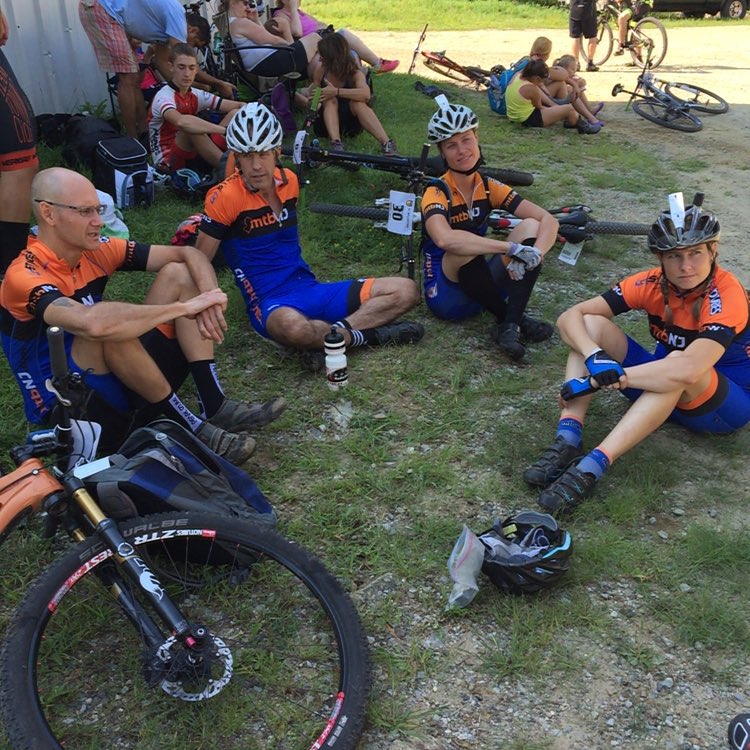 Trying to hide in the shade while waiting for our starts.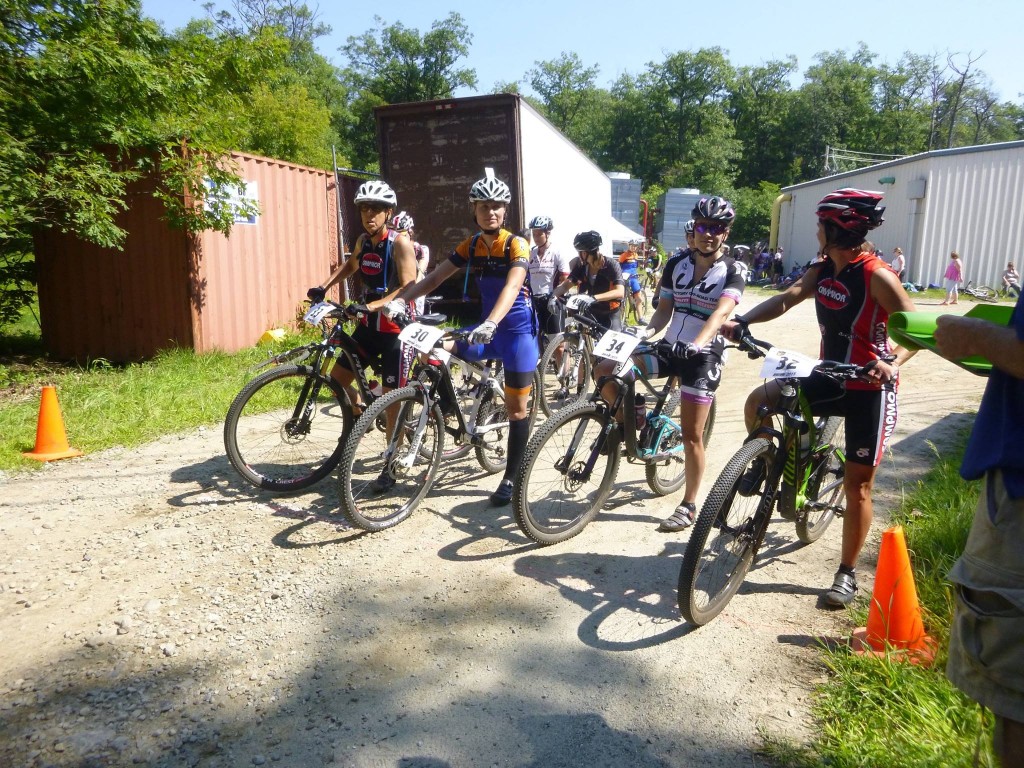 Small field for today's race. Man is that sun hot!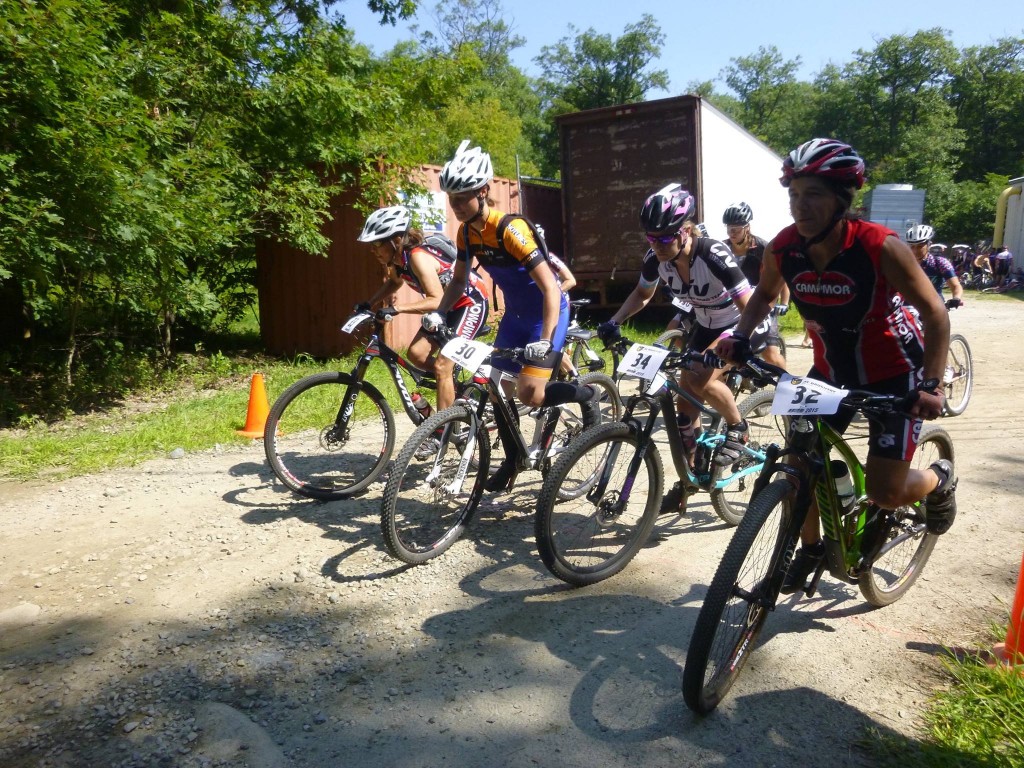 And we are off!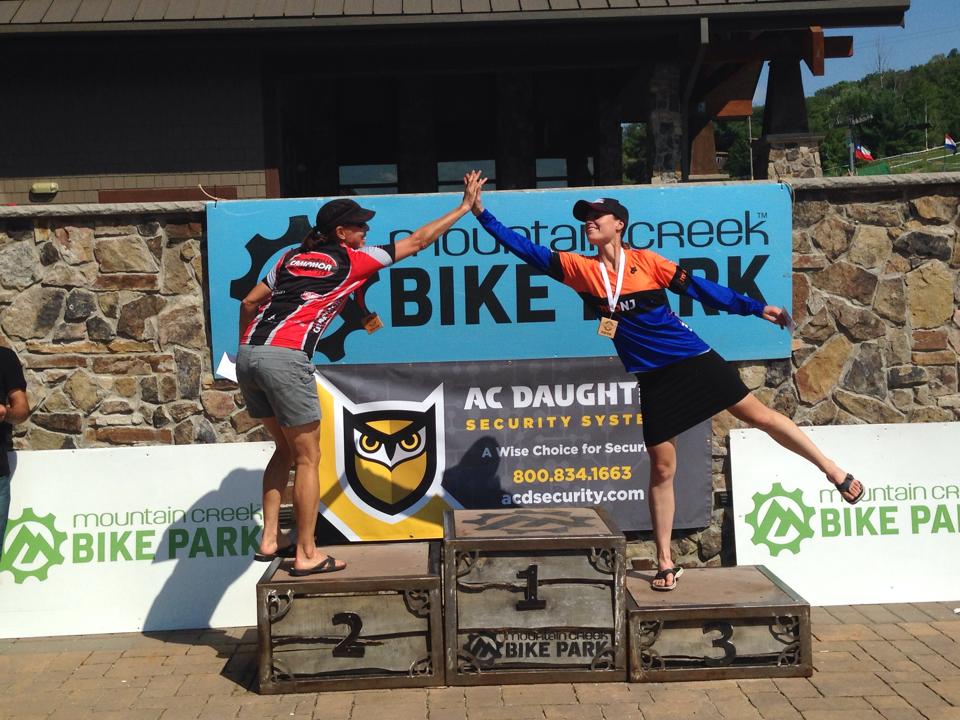 A few gruelling laps later I roll through in 3rd place!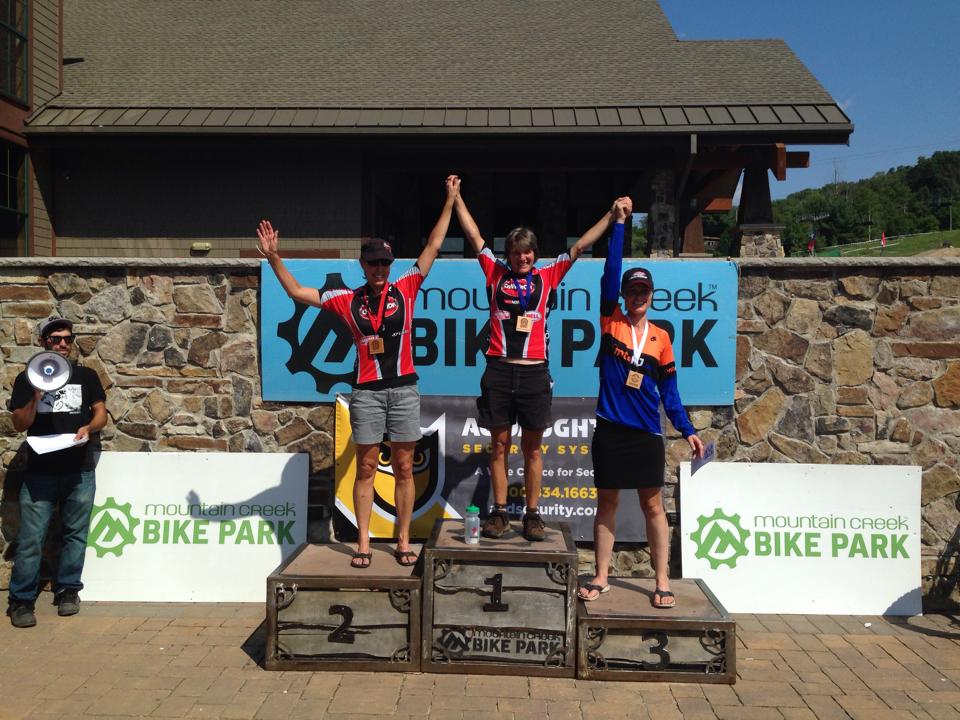 Ok, I think the season is really over now.