Sometimes I need the solitude of MTBing to clear my head. Most of the time, however, I much prefer riding with friends!
Lots of riding in 2016! Here's a few racing pics and lots of group ride (social) pics. 2017 has even more races and riding lined up!
Races • Rides • Sweaty Selfies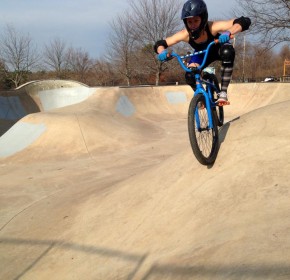 What a year! Lots of new adventures – XC racing, Enduro racing, bmx riding, downhilling & skate park silliness. Some favorite pics, in no particular
An afternoon at the Skate Park.
So happy to finally ride with these two gals! It was Angela's first time on a mountain bike, and by the end of the ride she was OWNING the trails! Jill is a
Fun day of riding at Ringwood, NJ